Butterfly Dream
a journey through lullaby
 Butterfly Flutters awaken curiosity
wonder & dreams
Where will you fly once touched by a
Butterfly's Wing?
Come away on a Lullaby Adventure in search of
the most Beautiful Magic.
Ride along in song as the story unfolds,
Flying upon Wing through a Butterfly Dream…
Journey far away Lands of Crown,
Enchanted Forests and Rainbow's End
Find Graceful Treasures right
within your own Loving Heart.
Soar in Song over Oceans of Wonder,
Woods of Green and Fairyland too!
Discovering the most Beautiful Magic
is within You!
Butterfly Dream
a winged adventure takes flight
The lovely collection of 9 Original Sing-a-Long Songs featured in the album "Butterfly Dream"
are
Accompanied by beautiful artwork & lyrical text
found in this Treasured Keepsake Book
(sold separately)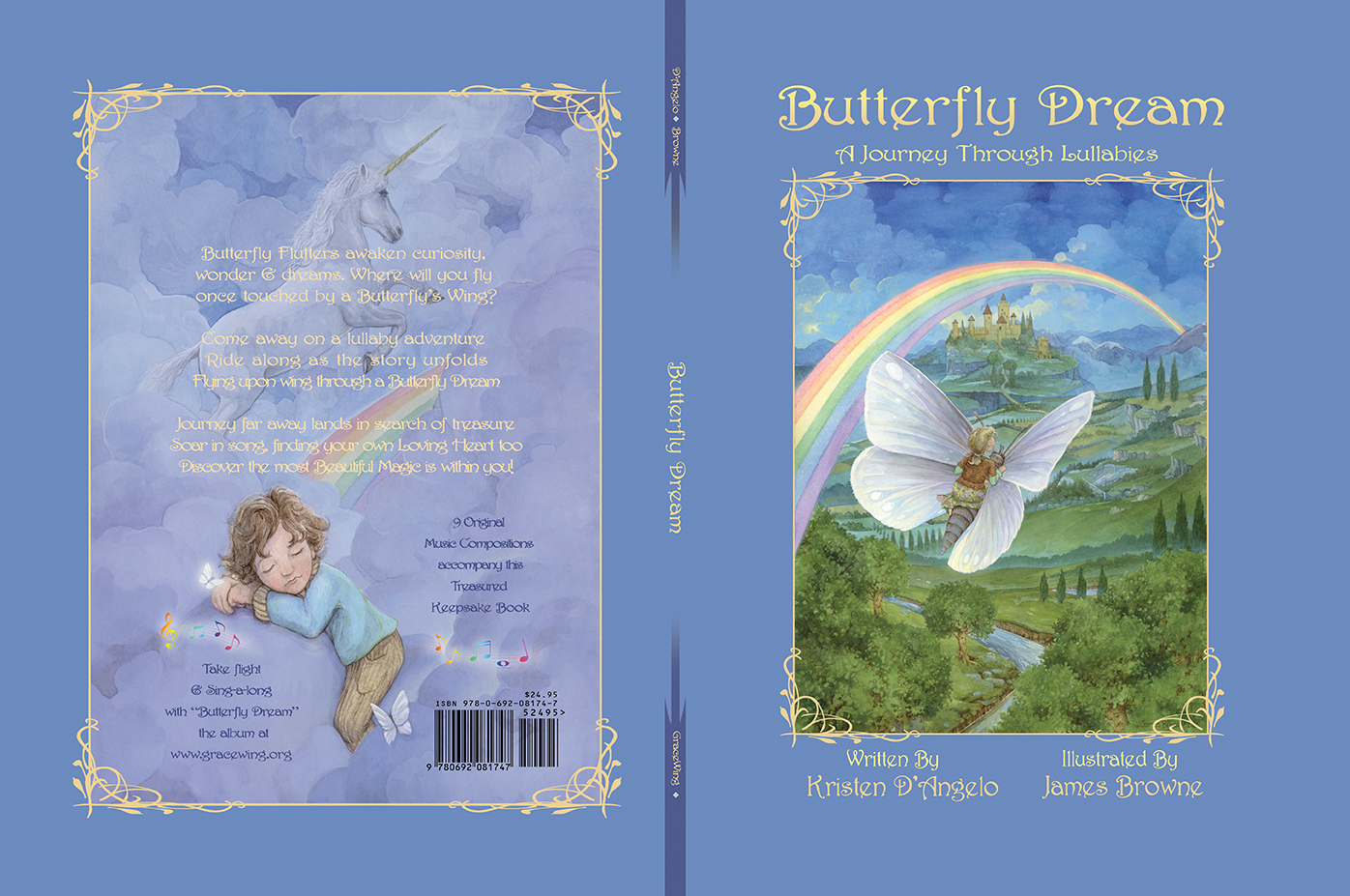 Winged Dreams
softly rock you to sleep
Singing so softy
I'll weave you a dream
Of forests enchanted
with Symphonies
Where lullabies are whispered
by trees so grand
And sweet little flowers
join to harmonize
the land
Take a Listen
Music Samples
Nowhere is more Magic Known
then when a loving heart is shown