Metanoia Melodies
songs for the soul
God Dreamt a Butterfly
the wind whispered let love soar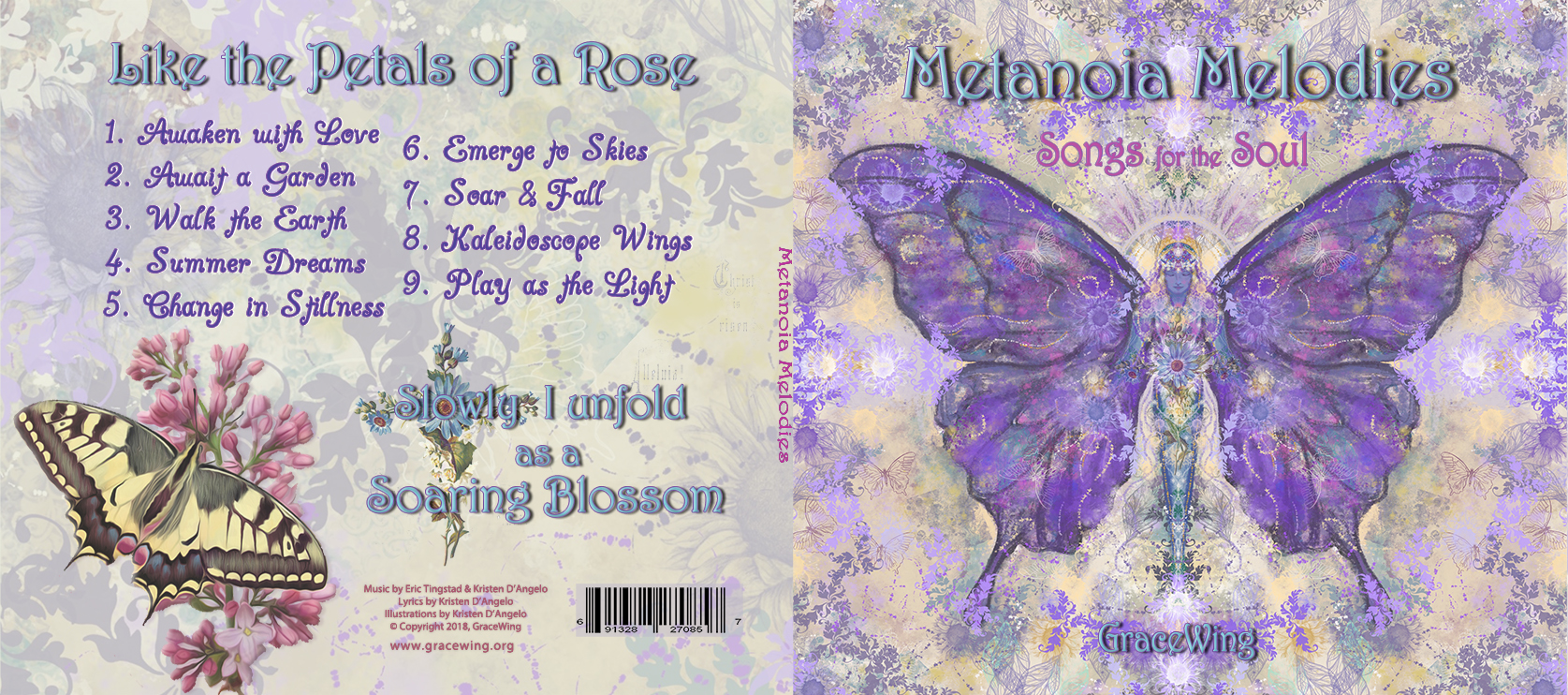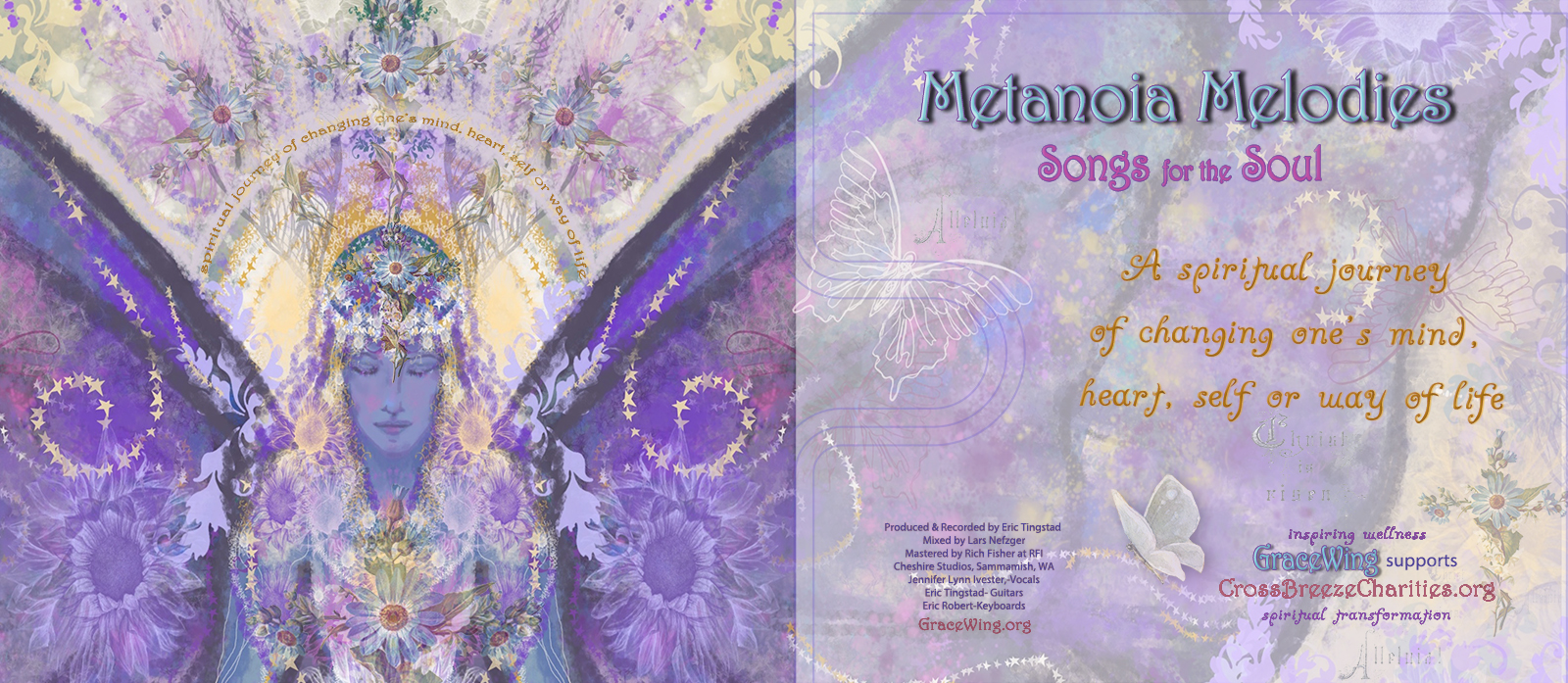 Special thank you to
artist Giuliana Falco for sharing
her lovely butterfly design
for the
album cover.
Be a Whisper of Grace
a soft echo tenderness yields
The inspiring songs created for Metanoia Melodies
are beautifully arranged and played in soft and peaceful guitar.
Included in the album are 8 original acoustic and vocal harmony tracks
plus one lovely duet "Skies of Time".
Be moved to Graceful flight by Metanoia Melodies, Songs of the Soul
A wonderful gift to be treasured by any adult listener who seeks the serenity of the wing, including the butterfly and nature enthusiasts alike.
(note: album images and tracks shown are draft versions and are subject to change in the final product design)
Take a Listen
Music Samples
Nowhere is more Magic Known
then when a loving heart is shown